Ski Property Prices in Austria: What is the trend and where to look for value?
Property Market in Austria
Ski Property Prices in Austria: What is the trend and where to look for value?
---
The article topic
Property Market in Austria
,
Austrian Resorts News
---
18 Oct 2019
While Austrian ski property is increasingly popular among foreign buyers thanks to its comparatively lower prices, strong rental yields, advantageous tax system and relative scarcity value resulting from the limits imposed on new construction, there are few reliable sources that enable potential buyers to compare prices in different resorts and understand the real value-for-money that each place can offer. As a long established Austrian ski property marketer, we have had unique access to property price data across different Austrian ski regions and used this along with our insight in the analysis.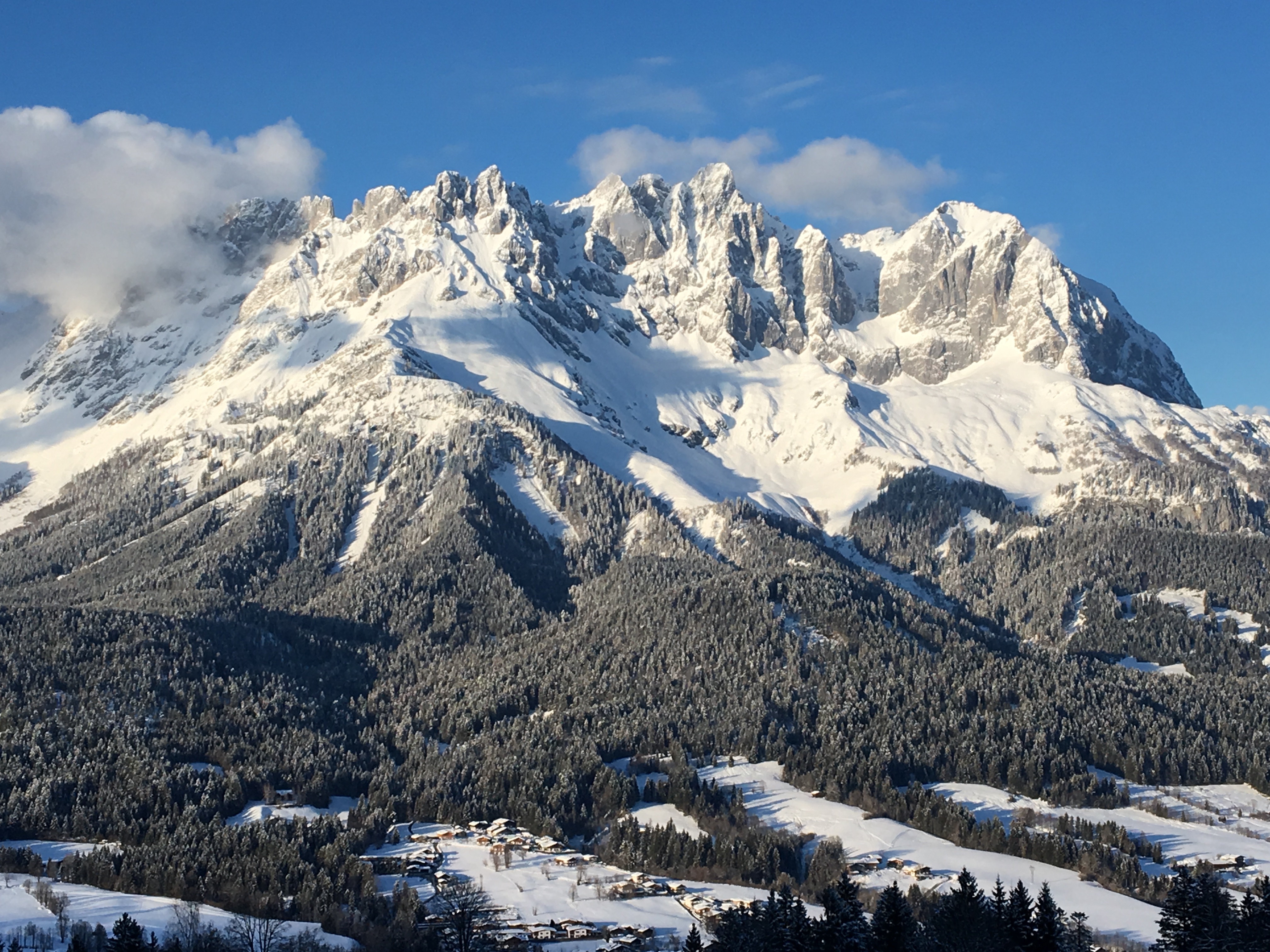 To set Austrian ski property market into a wider framework, it is essential to start looking at the Austrian real estate market as a whole. The newest release from the Austrian statistical office points to a continuing strong property price growth in the alpine country. In 2018 Austrian property prices nationwide rose by 6,8% up from 3,8% in 2017. While property prices in Vienna grew by 5,2%, the price increase was stronger in regions outside the capital at 8,4%. The upward trend is expected to continue in the coming years as a result of demand exceeding offer. However, the gap is expected to close by 2021 due to a vast amount of new, mainly residential flats being built.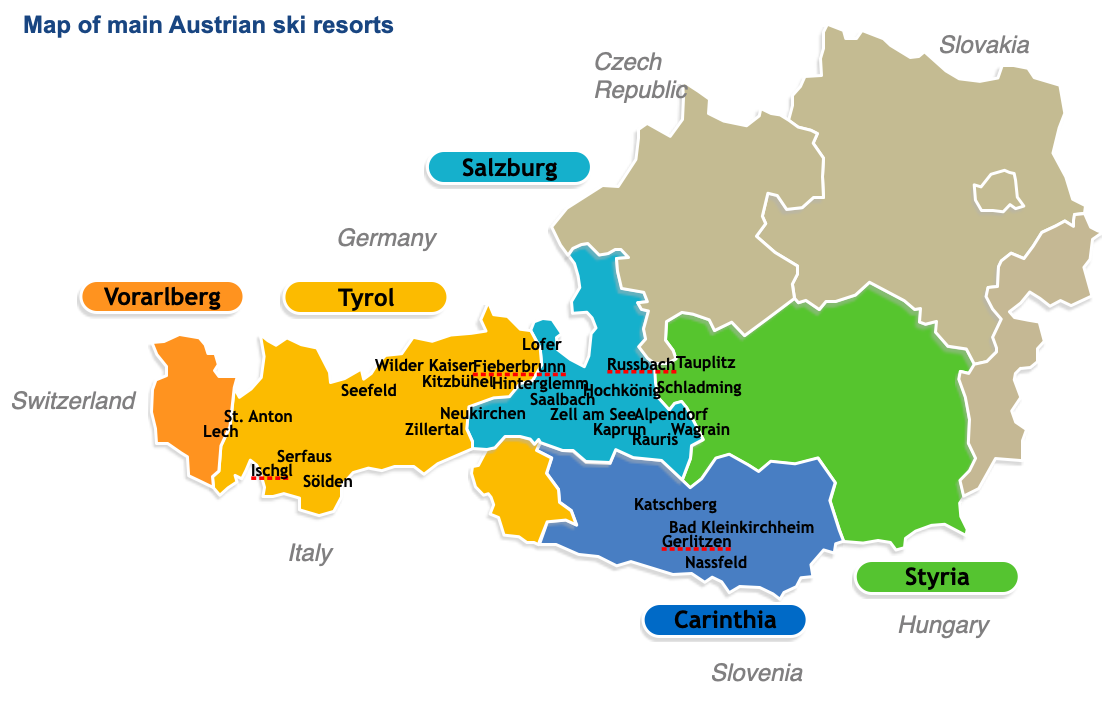 Although the overall Austrian property market development clearly impacts ski property prices, it is just one of several intervening factors. Firstly, Austrian ski property naturally represent a relatively small part of the entire property market as these properties are mostly concentrated in just 5 of the 9 Austrian federal provinces (Tyrol, Salzburgerland, Styria, Arlberg and Carinthia) and always close to ski infrastructure. Even here they represent only a small minority of dwellings due to the limitations imposed by local authorities on the use of the properties. In fact, there is an important legal distinction between properties dedicated to main residence, those that can be used as "second homes" and those that carry the obligation to be rented our for holiday rentals with a restricted period of own use. The "second home" quota allowed by authorities in most ski resorts is very low and mostly used up by already existing buildings. In this sense, Austria continues to be the least accessible alpine property market for pure second home buyers (i.e. non-investors), even less than Switzerland which has recently toughened their legislation in that matter. The main reason for this restriction is that local authorities attempt to prevent the existence of the so-called "ghost towns" - resorts that would be busy during ski season, but empty for the rest of the year, a phenomenon typical to many resorts in the French Alps.
To prevent this, a rental property business model allowing only a restricted second-home use has been prevalent in most new Alpine apartments and chalets built over the past 10 years. The model is clever - the new-build property status imposed by law requires that owners rent out their property in their absence, but allows a limited period for own use each year. The model is beneficial both for the government and prospective buyers - on one side it generates a solid income for municipalities in the form of different taxes and strongly supports the tourism sector, on the other side a full or partial VAT exemption is offered to buyers that purchase one of these properties.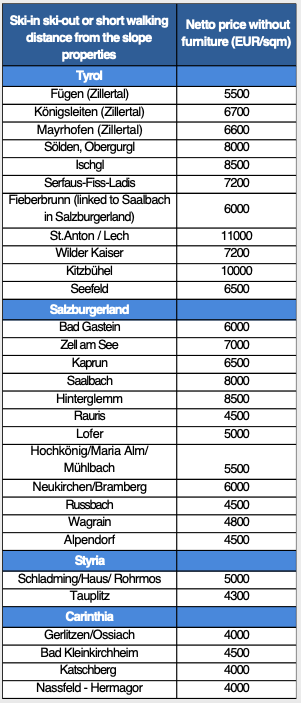 The investment property model has proved incredibly popular with foreign buyers. Over 90% of properties sold to non-residents in Austrian Alpine resorts are marketed with the status of a rental investment property. Based on our long-term experience with selling Austrian ski property and a survey we carried out among some of the leading developers, about 70-90% of all homes on the slopes or those located within short walking or driving distance which do not have permanent home status are sold to foreigners. Germans and Dutch are the biggest investors followed by a mix of Scandinavian, English and increasingly Central-Eastern European buyers. While Dutch and German buyers are focusing on Tyrol and Salzburgerland area, Czech, Slovaks, Hungarians and buyers from the former-Yugoslav countries are snapping up ski properties in Eastern regions of Styria and Carinthia easily reachable from the East. These buyers tend to be quite well-off individuals who aim for a long-term stable investment and enjoy the healthy rental income. Typically these investors will not flip properties, so secondary market offering is rather thin and the chunk of Austrian ski property sales are sales of new-build, mostly off-plan properties.
The average price of new-build ski property substantially varies depending on actual ski resort, distance from slopes and lifts and quality and equipment of the resort in terms of variety of sport and wellness infrastructure, restaurant offering and nightlife. The table below shows that prices start at around 4,000 EUR per sqm in smaller resorts in the Eastern Alps and may climb to more than double in prestigious resorts of Kitzbühel and Lech in Tyrol. Tyrol is the most expensive region due to its proximity to Western Europe, higher altitude and historical prestige. Western Tyrol, in particular, is pricier with some of the highest ski-resorts in Austria, such as Sölden and Obergurgl. Salzburgerland is generally cheaper with two outliers being the two-season resort of Zell am See with its crystal-clear lake, and Saalbach-Hinterglemm, the heart of the largest interconnected ski area in Austria boasting over 270km of pistes. Significantly cheaper and generally good value is the whole Ski Amadé area including a cluster of smaller well-connected resorts. Ski Amadé concentrates several large ski resorts with vast ski terrains in the Salzburgerland along with the popular Styrian resort of Schladming. This is where you can find some of the best value new-build ski property in Austria. Prices in Carinthia are also cheaper given the longer drive from western Europe.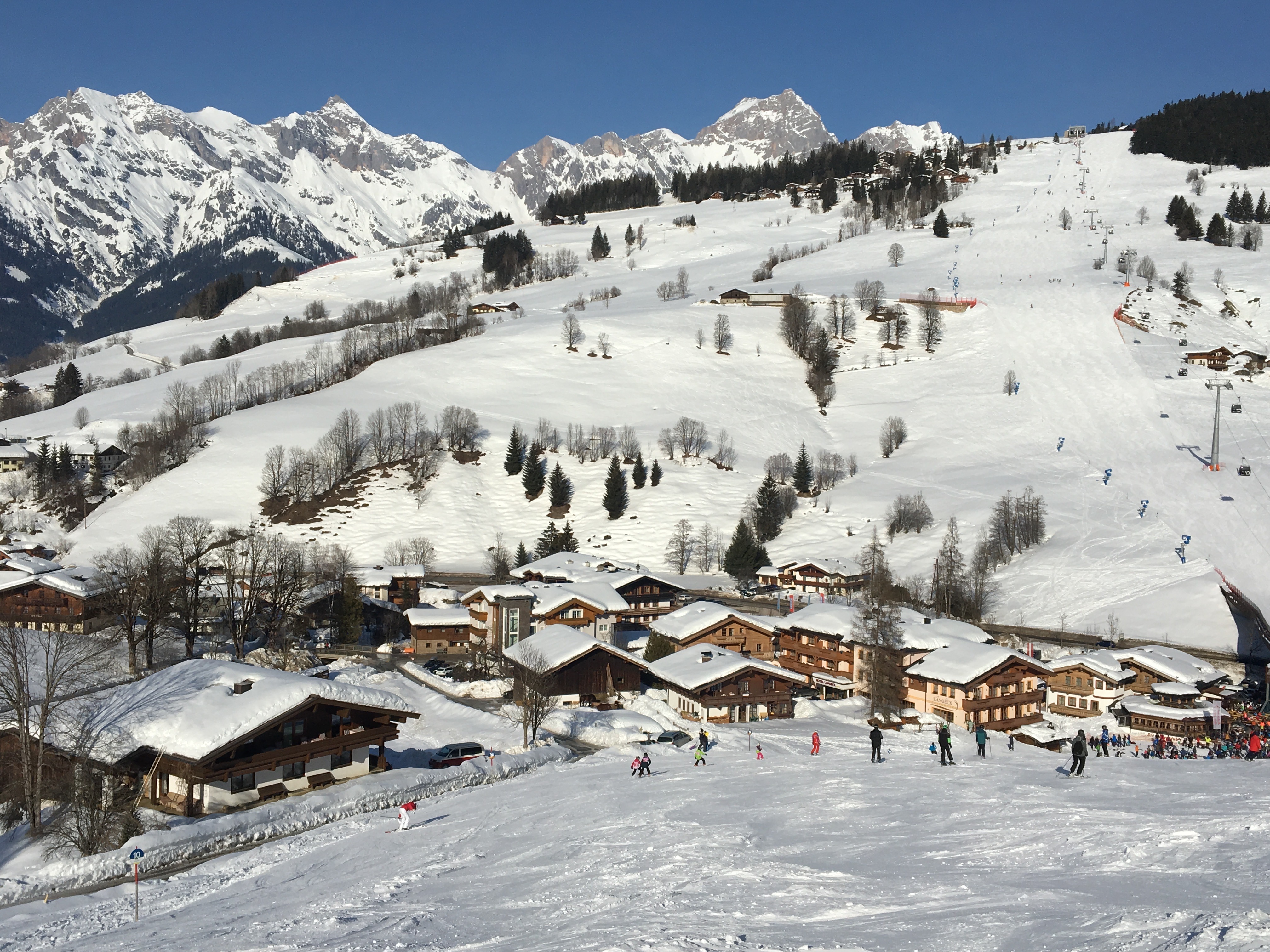 We have been closely following Austrian ski property prices for the past 7 years and can confirm that the price trend has been clearly upwards. It is difficult to quantify with precision the yearly increase in every ski area given there are only few new properties in the marketplace every year - in fact, even in the biggest ski resorts there is hardly one new development per year. However, tracking property prices in the ski resorts with higher amount of new-build ski properties such as Zell am See, Saalbach/Hinterglemm, Neukirchen and Schladming for the past 7 years, we observe a similar tendency. We can see that ski property prices increased by around 50% from 2013 across the resorts with more upmarket places showing a higher average growth (63% Zell am See).
The growth has not been linear though. Between 2012 and 2014 the market was mostly flat showing only smaller year-on-year increases of around 2%. The ski property market in Austria market picked up in 2015 with double-digit price increments in every single following year. So even with strong nationwide property price increases, the ski property outperformed vastly the rest of the market.
The well diversified foreign demand means the ski property price evolution resemble that of well-off districts of Amsterdam, Berlin or Frankfurt. The combination of wealthy upper and upper middle class buyers who fancy steady rental income and who were not keen to sell even during the weaker years together with limited building permits for ski property result in constant offer shortage offer and upward pressure on prices. Clearly, the reasons behind the strong growth in recent years are similar to those driving increases in Western European capitals – positive economic environment, low interest rates and availability of cash. While it is unclear how long the current economic climate will last, the scarcity means these prices of Austrian ski property are not likely to decrease even if economy weakens.
---
Back to the list of articles