Best Austrian Resorts for a Family Holiday with Kids
Austrian Resorts News
Best Austrian Resorts for a Family Holiday with Kids
---
The article topic
Austrian Resorts News
,
Austrian Lifestyle
---
19 Feb 2019
Whether you like it or not, the list of criteria for the perfect holiday changes massively when you have kids. Whereas before, it was all about the size of ski terrains, best après-ski bars and choice of restaurants, with kids your focus will move onto ski schools, nursery slopes, magic carpets, availability of day care and variety of non-ski activities. Austria is, without doubt, one of the best alpine countries when it comes to family-friendliness and the country is continuously improving its infrastructure and selection of activities for the little ones. Take your kids to one of the resorts from our list to experience true Austrian hospitality and get the best snow-filled family holiday!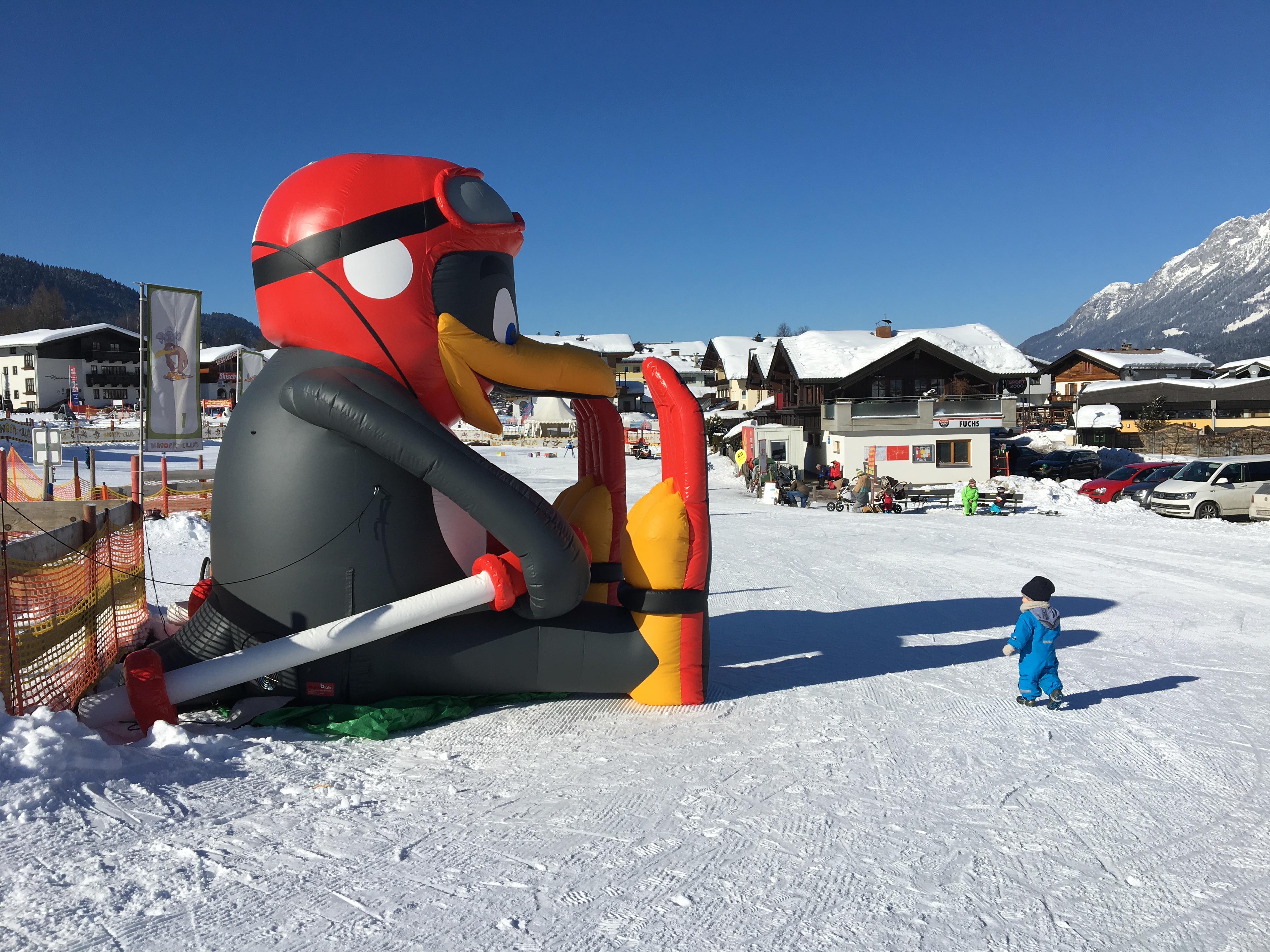 Neukirchen
Neukirchen, part of the Wildkogel Arena Neukirchen & Bramberg, is a great place for families in winter and summer. The ski resort offers 75km of quality slopes - 35km blue, 30km red and 10km black with plenty of nursery slopes suitable for the youngest skiers with magic carpets and easy lifts. There are several ski schools that offer a variety of class formats for beginners or more advanced skiers. Some also offer lessons for kids as young as 3 years, where they can try out their first ski rides. Two mascots accompany your kids throughout the resort - Mr Kogel-Mogel and Miss Kogel-Mia. There is a small snow-park in Neukirchen with various bumps and jumps as well as a funslope in the Family Park. Possibly the biggest attraction here is the extra-long 14km toboggan ride, one of the longest in the Alps thats offers a truly thrilling sensation for children and adults alike. The perfect winter trip is definitely a snow-shoe excursion to the Krimml Waterfalls through the snow-capped countryside. For something completely different, you can visit the Habachtal national park with its wild animals.
See our properties for sale in Neukirchen
Alpendorf
Alpendorf is a cozy resort only about 3km away from the historic town of St Johann im Pongau. It belongs to the wider Snow Space Salzburg ski area, itself part of the Ski Amadé alliance with over 760km of slopes. There are 36km of blue, 81km of red and 4km of black slopes, so the ideal ski terrain with focus on easy and moderate pistes. Some of the blue slopes are situated unusually high up so even beginners and children can experience some high-altitudes with great snow and views without the need to take the gondola back to the valley. For other ski fun, there are 5 km of ski routes and several cross-country trails, including the 7km long Plankenau ideal for beginners or those who want to try out this beautiful sport. For après-ski fun with kids, there is a nice 5km long toboggan ride. A highlight for kids will surely be the Fun for Kids circuit, a scary forest ride through the Geisterberg adventure area with witches and other monsters peeking out on the riders, starting near the mountain station of the Buchau and Strassalm lifts. Alpendorf is extremely convenient thanks to its short distance to Salzburg (45min) and Munich (2h).
See our properties for sale in Alpendorf
Katschberg
If you are looking for an Austrian high-altitude ski-in ski-out resort that would be suitable for kids, then your best bet is probably Katschberg. With 70km of slopes, split into 10km of blue, 40km of red and 20km of black rides, this resort is probably more advisable for slightly older children than toddlers, but there is plenty to do even with the smallest ones. Katschi's Kids Club offers group ski adventures with comic figures, special heated rooms and children-only slopes. A combination of child friendly lifts, specialised ski schools and a program designed especially with children in mind ensures children are well entertained and catered for. All ski schools will pick up children directly from their accommodation in Katschberg - something that any parent who ever tried to prepare their kids for a ski day will highly appreciate. Although ski is the key focus in this resort, there is plenty to do as well if after skis or if your toddler is too young for the ski adventure. A horse-drawn sleigh ride enjoying the alpine scenery will provide a peaceful past time that will keep your offspring quiet and entertained at least for a while. The 1,5km long toboggan run from the Gamskogelhütte is an absolute must for anyone who enjoys speed and snow. Another great tip is the swimming pool resort with indoor and outdoor pools in nearby Tamsweg or wellness centre in Mariapfarr. For something completely different, let your kids try out the art of curling whilst you enjoy a glass of well-deserved mulled wine on the icerink.
See our properties for sale in Katschberg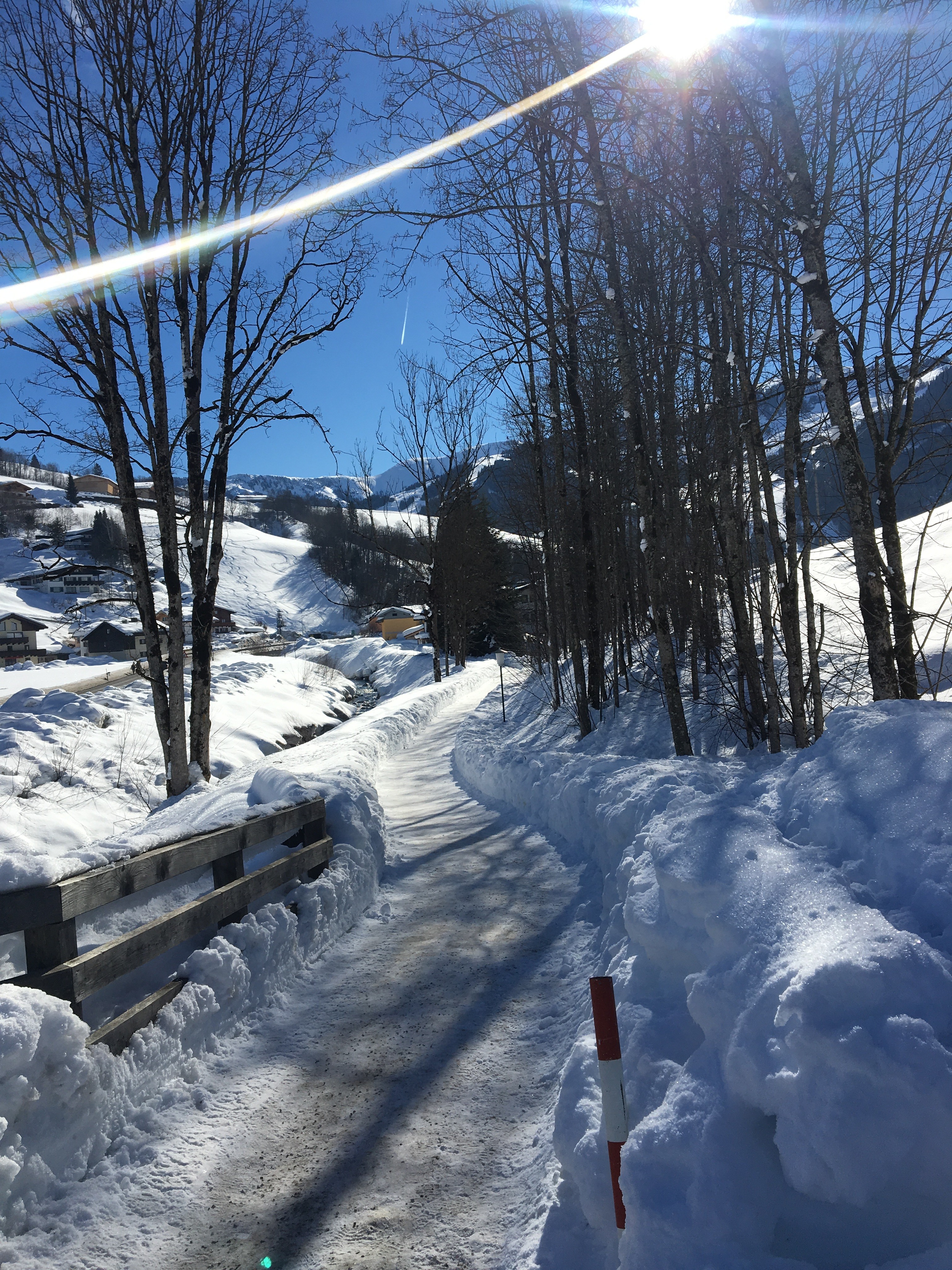 Lofer
Very little known outside of Austria, yet just 45 min from Salzburg, the pretty town of Lofer and the Almenwelt Lofer ski area have a great proposition for families with children. Directly accessible are 32km of blue, 12km of red and 2km of black slopes, the optimal mix for beginner of intermediate skiers. There are some great wide ski runs ideal for ski lessons. Kids less than 6 years old get a free skipass and there is an array of discounts and special offers for families such as free skipass for all kids aged less than 15 years when accompanied by both parents on Saturdays or reduction of 30% for students up to 26 years on ski tickets. The 140m long roof-covered (!) magic carpet is a special highlight. For the most adventurous, there is the Lofi Funline with many bumps and jumps to train their freestyle skills. There are two ski schools, each with its own facilities, well-trained instructors and even a mascot. No wonder the resort received the highest grades in terms of family-friendliness at various ski area tests. The Almenwelt Lofer makes part of the 3-Länder Freizeit Arena which assembles several other nearby resorts giving you the option to venture beyond Lofer and explore new ski resorts.
See our properties for sale in Lofer
Tauplitz
Tauplitz is one of the eldest areas of the Austrian state of Styria and lies in the nature wonderland of the Salzkammergut. This region offers a multitude of spectacular natural phenomena that are great to explore during day trips, from alpine lakes, ice caves to historical spa towns, but skiing is equally rewarding and Tauplitz is definitely one of the top ski resorts in the area and one with an undeniable focus on families. You will find here 43km of perfectly prepared slopes, including 18km of blue, 19km of red and 6km of black ones. The newly opened beginners piste offers the opportunity to take part in a special themed course focussed on the 10 rules of safe skiing at the end of which children receive a personalised certificate. There are five ski and snowboard schools, so plenty of choice even for the most demanding parents. Introduce your kids to the "Skiline", a special device that from your ski pass ID will tell you exactly how many vertical meters and kilometers you have skied and which lifts you have used. Quite a unique experience is also the early morning skiing trip accompanied by cable-car maintenance supervisors, ski-school directors and local hoteliers. You will be the first one on the slope taking the freshly groomed slopes when others are still enjoying breakfast at their hotels. You will not just get a first hand insight from then about the secrets and challenges of their mountain-based jobs, but also hear many fun stories and then have some well-earned brekkie just when the slopes start getting crowded. Besides skiing, there is a great choice of other fun activities for both kids and adults. Why not try the GrimmingTherme pool & spa resort in nearby Bad Mitterndorf with its different pools and relaxation areas? Teenagers will also like the thrill of night-sledding up at the Grafenwiesen lift.
See our properties for sale in Tauplitz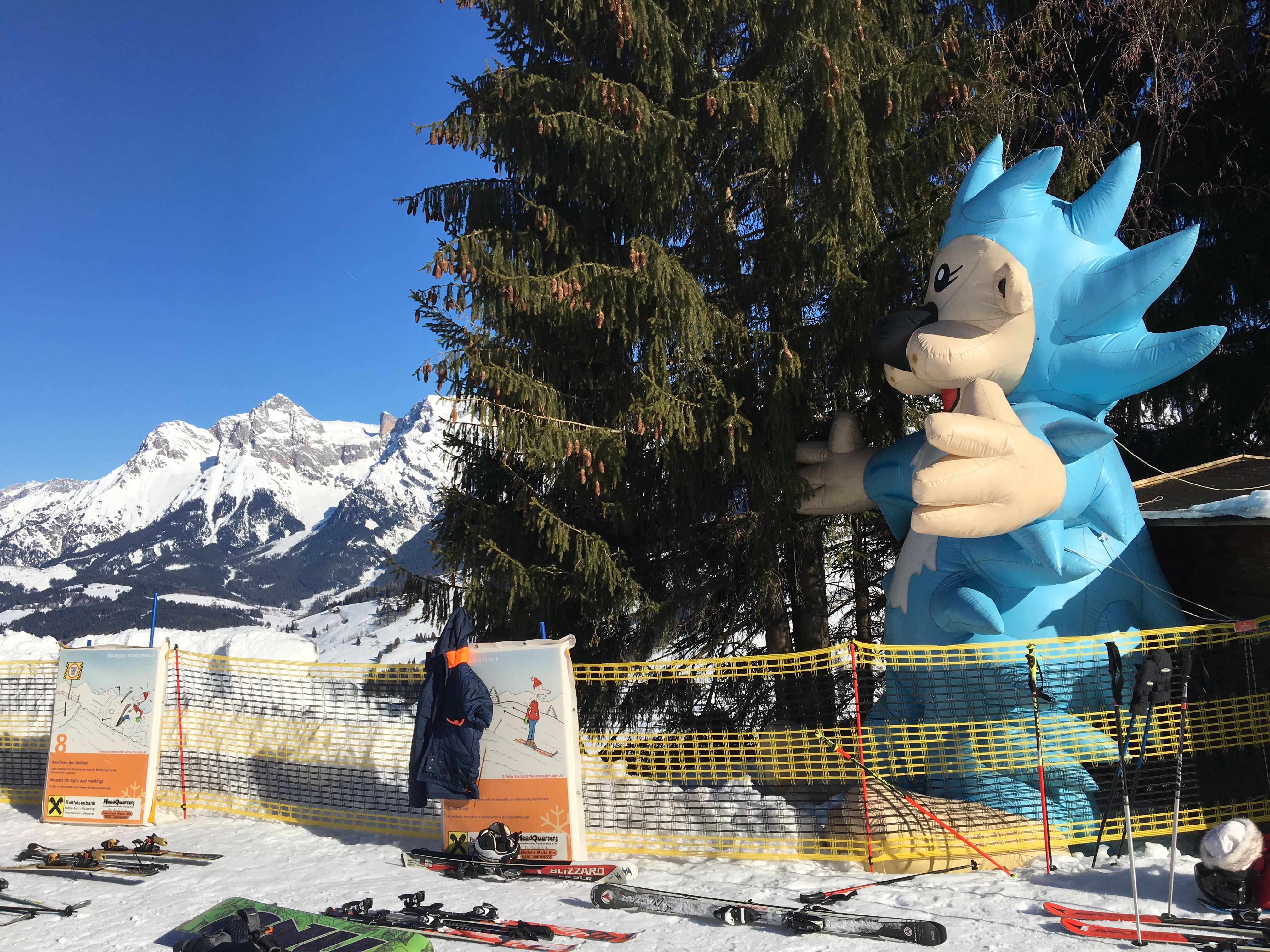 ---
Back to the list of articles