Best Viewing Platforms in Austrian Alps
Austrian Resorts News
Best Viewing Platforms in Austrian Alps
---
The article topic
Austrian Resorts News
---
12 Sep 2017
Looking for the perfect backdrop for your family photograph? Why not visit one of these stunning places totally worth the trip up the mountain.
Gipfelwelt 3000
Situated at the top of the Kitzsteinhorn summit, this platform is on the roof of the summit station and boasts amazing views over the glacier and the surrounding Hohe Tauern National Park. There is also a 360 metre mine shaft that goes through the Kitzsteinhorn peak and hosts several interesting info-stations. For more fun in the snow, make sure to visit the Ice Arena located on the glacier plateau just slightly below the peak with a snow beach and deck chairs, fun slides and other attractions.
Find Property for Sale in the Kaprun / Zell am See area
Dachstein Sky Walk
Situated at 2700m and constructed at the edge of a 250m vertical cliff of the Hunerkogel, this place offers an amazing 360° panoramic view point on the Dachstein Glacier and other alpine summits. For those with a head for heights, the suspension bridge is a joy including the vertigo-inducing Stairways to Nothingness where 4 narrow steps will take you to a glass platform that offers some truly thrilling feelings and unforgettable views. Everyone will also enjoy a visit to the Dachstein Ice Palace that hides some beautiful carved figures and a crystal dome or you could also enjoy a circular trail where you can appreciate more amazing alpine scenery.
5Finger Dachstein
The 5Finger is located within the Dachstein Krippenstein area. A stunning piece of architecture, the 5Fingers platform spread over 5 levels like 5 fingers of a hand with each offering a slightly different experience to visitors with wonderful views over the Hallstatt Lake and surrounding area. You should also not miss the 'Experiences Trail' which is a lovely short walk around the area suitable for kids. The 5Fingers platform is illuminated until midnight and can be easily spotted at night as well.
Find Property for Sale in the Salzkammergut area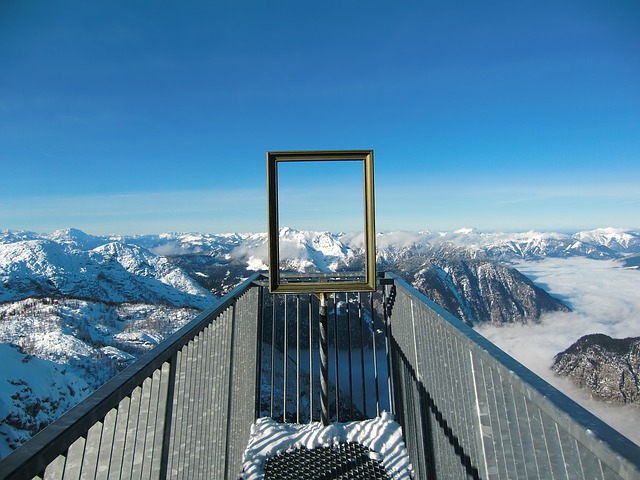 Glocknerblick Lookout Platform & Talblick
Situated at the top of the Stubnerkogel and easily accessible by a nice walkway, the Glocknerblick Lookout Platform offers not only beautiful unobstracted views over Bad Gastein nd surrounding peaks, but on clear days you will be able to see the Großglockner, the highest Austrian peak. The platform has seven meters in diameter and was mainly constructed from steel and wood. The adjacent 140-m long suspension bridge is the key attraction for adrenaline seekers and you will need some strong nerves to cross this hanging bridge with a transparent bottom where only wire mesh guard rail separates adventurous spirits from the 28m-deep drop down to the valley.
As if this was not enough, another viewing platform is being built and is due to open in summer 2018. It will be called the "Talblick" and visitors will be able to admire a different type of view into the depths of the valley to the north over Bad Hofgastein.
Find Property on Sale in the Gastein Valley
---
Back to the list of articles