What Does Your Money Buy You in Austrian Ski Resorts?
Property Market in Austria
What Does Your Money Buy You in Austrian Ski Resorts?
---
The article topic
Property Market in Austria
,
Property Purchase in Austria
---
27 Aug 2018
Have you always thought that an alpine home is a luxury reserved for the wealthy few and is beyond your means? Well, not any more. Whilst in the more glitzy Austrian ski resorts, multi-million ski chalets continue to dominate the property market, most of the brand new construction projects actually cater for those on a more reasonable budget. Moreover, many new ski properties carry the obligation to be rented out to tourists in owners' absence offering an attractive rental yield.
For UK homebuyers, with Brexit looming and the ongoing lack of clarity around the direction of UK house prices, investing your extra cash in the stable Austrian property market makes even more sense and can prove to be a sound investment diversification. And with its incredibly hospitality, amazing choice of year-round activities and constantly improving ski infrastructure, you will never look back. So what alpine property and in which Austrian resort can you afford with your budget ?
x
x
********** Up to EUR 200,000 **********
You will be surprised that even on a relatively modest budget, which would buy you at best a parking slot in central London, Austria gives you plenty of choice. If easy commute is your number one requirement, then the Alpendorf ski resort could be the ultimate spot for you. Situated only 45min drive from Salzburg, the quaint village provides access to a 120km vast interconnected ski area. Domus Global offers hotel-style fully serviced apartments starting from €100,000 in a brand new development enviably located just a short walking distance from the lifts and the lively village centre.
An equally attractive option is the Ossiach lake in Carinthia, a true dual-season alpine resort. Enjoying a pleasant Adriatic climate yet an abundance of snow in winter, this region is a paradise for any outdoor sports lovers. Domus Global offers design apartments in two new stylish developments on the lake shore starting from €129,000, both just a stone's throw away from the Gerlitzen ski resort boasting over 40km of well-maintained slopes.
If you look for an off-the-radar up-and-coming destination, you should consider the beautiful Styrian resort of Tauplitz. Ski properties here benefit from more flexibility when it comes to owners' use which will be appreciated by those who look primarily for a holiday home. Our portfolio includes 3 different brand new properties in Tauplitz, all appointed in modern alpine style, starting from €160,000.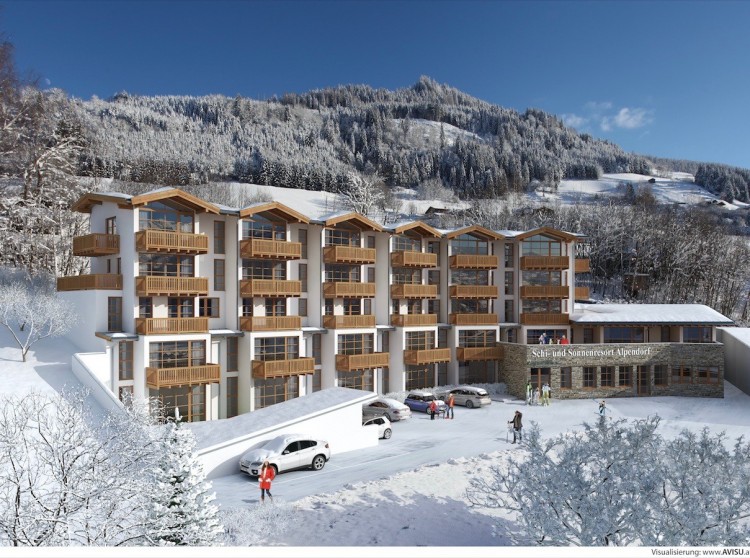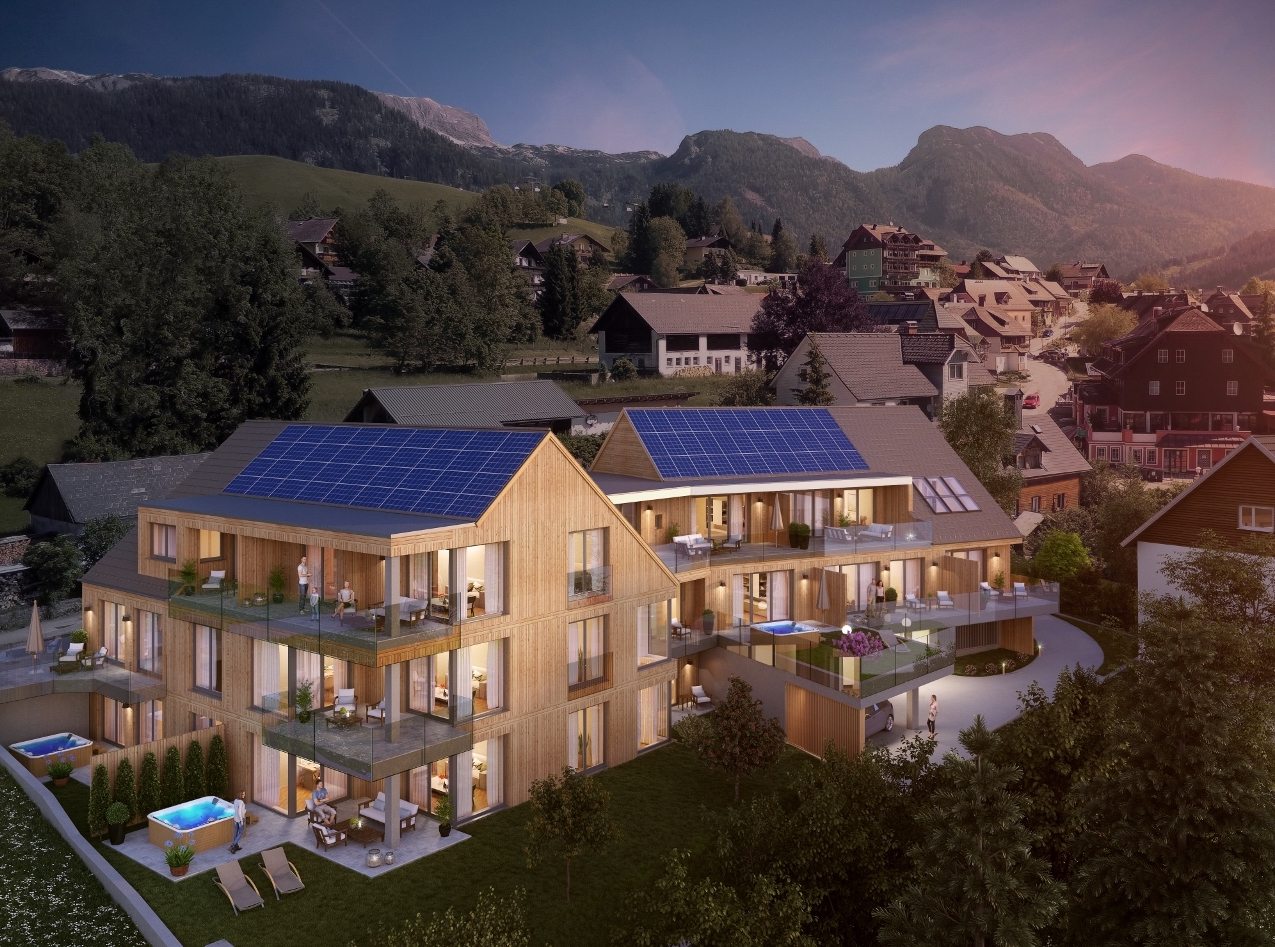 x
Fully serviced apartments in Alpendorf Development in up-and-coming Tauplitz
x
********** Up to EUR 500,000 **********
With a budget of EUR 500,000, no Austrian resort will be off limits. If year-round glacier skiing is your thing, then Zell am See - Kaprun is a great choice. There not many other places where you can ski in the morning, then swap your skis for bikinis and jump in the crystal clear lake for a refreshing swim. If this sounds appealing, definitely take a look at our two swanky new developments we offer in the area.
Another popular ski resort in the magical Pinzgau region is the Wildkogel Arena. Here your budget can get you an apartment in one of the most exciting projects on the market now, a gorgeous brand new development in Neukirchen am Großvenediger. Prices start from €489,000 for a 2-bedroom unit.
x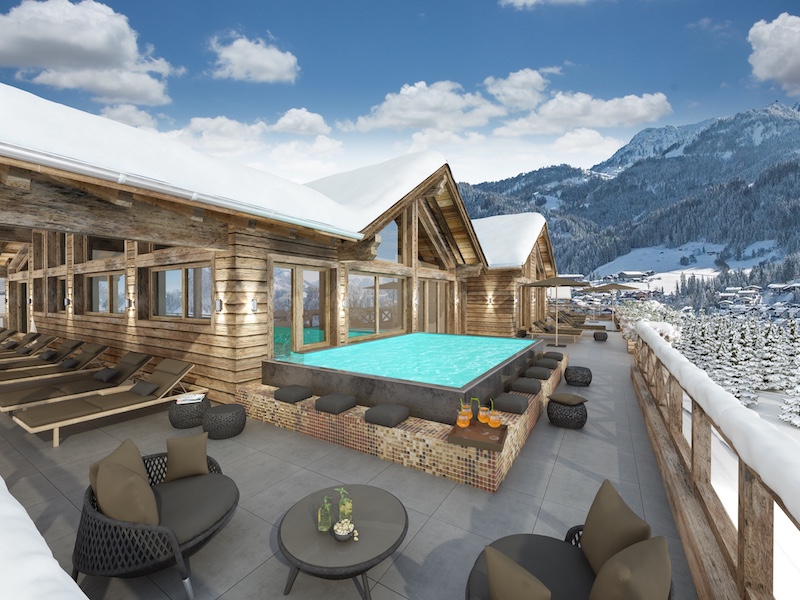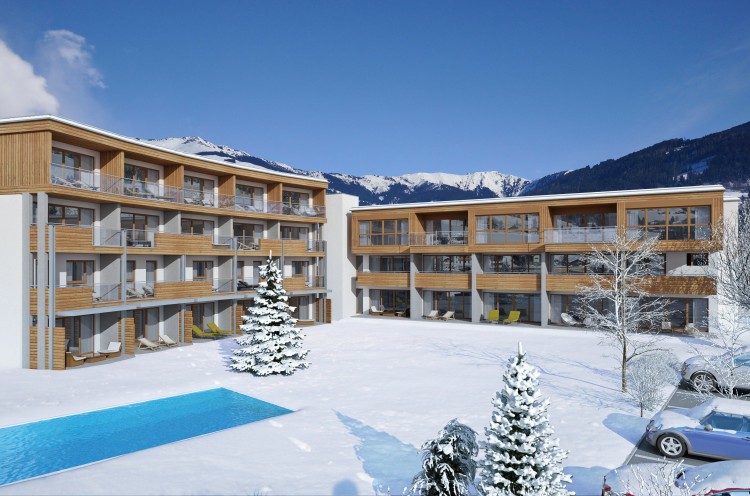 State-of-the-art spa in the Neukirchen project Zell am See development with pool
x
x
********** Up to EUR 1,000,000 **********
A generous budget of up to €1,000,000 can buy you some truly spectacular ski properties in Austria. Those who like traditional alpine design and entertaining will fall in love with our chalet in Saalfelden, complete with a 5-room wine cellar with authentic vault ceiling that can accommodate up to 40 people. With a price tag of €900,000, this is a real steal.
Full-on skiers and lovers of modern art will be more attracted to a new ski-in ski-out development at the top of Carinthian Gerlitzen resort. One-of-a-kind, this is a project from a trend-setting hotelier and apartments will be individually designed and feature a contemporary shabby-chic look with original modern artworks. Prices start from €262,000.
x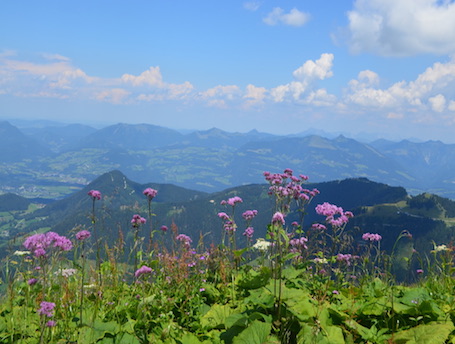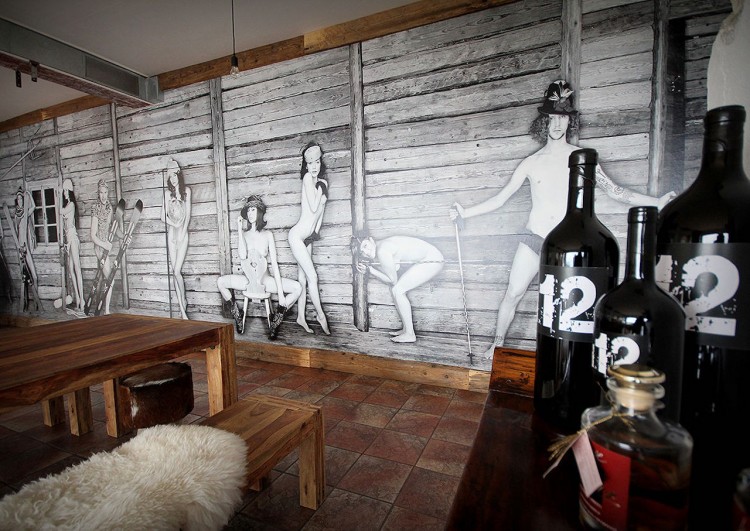 View from the Gerlitzen apartments Progressive art in the restaurant in the Gerlitzen apartments
x
********** Over EUR 1,000,000 **********
If money is no issue, again in Austrian Alps you will be spoilt for choice. In this high-end price bracket, you will find the best that Austria can offer. Whether your preference is a ski condo in a ski-in ski-out state-of-the-art development in Saalbach-Hinterglemm, a glamorous penthouse in Gerlos within the Zillertal Arena with its private sauna and wellness or one of the sumptuous ski chalets in the legendary Kitzbuehel in the Tirol.
x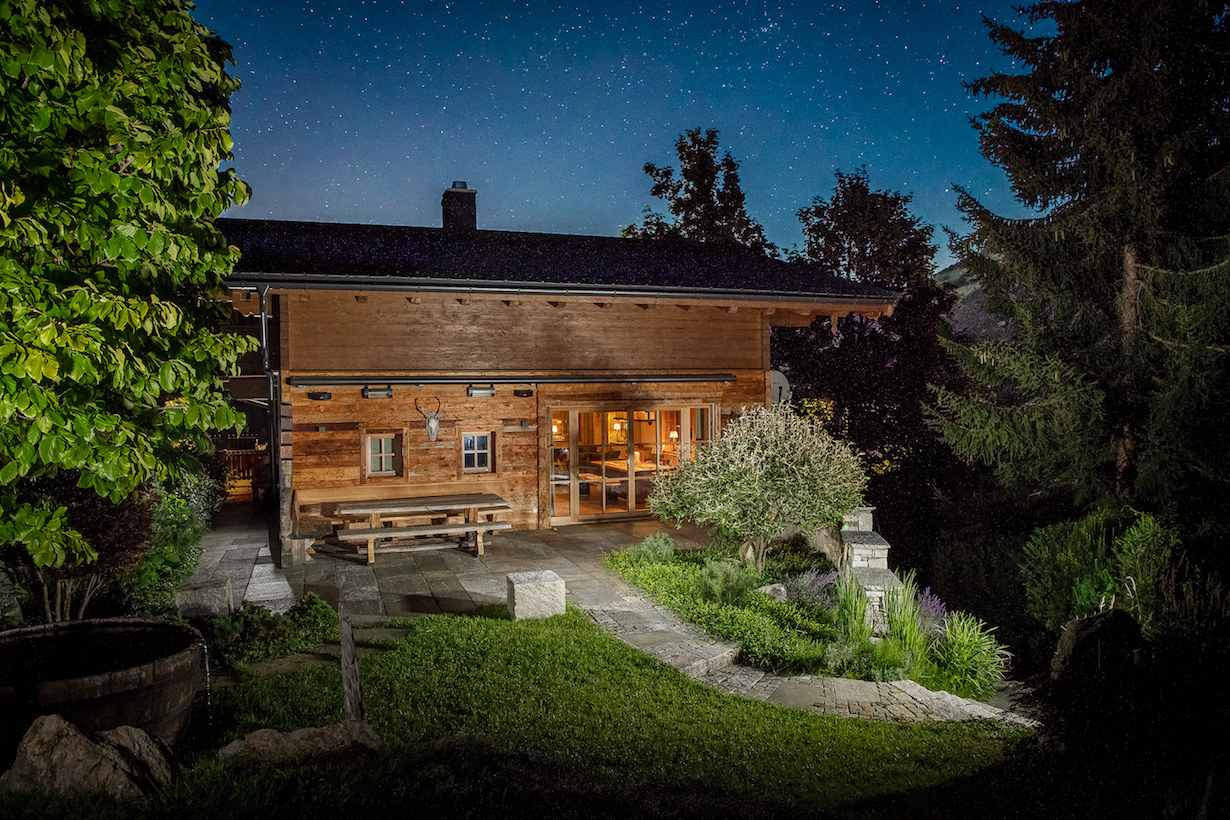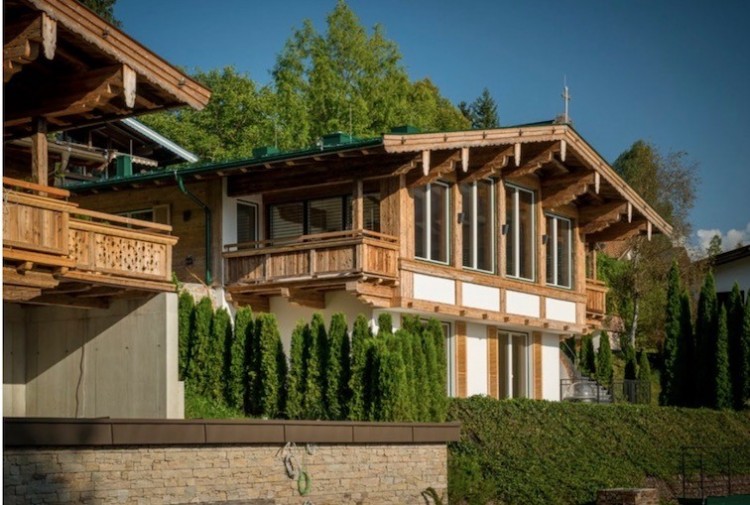 Spectacular chalets in the Kitzbuehel area
x
Whatever your budget and property choice, you can rest assured about the quality of the materials and construction - Austrian craftsmen are globally recognised for their work and use high quality local materials. Also, purchase process tends to be relatively quick and straightforward. Check Domus Global property portfolio now to select the right holiday home or investment property for you!
---
Back to the list of articles