Tauplitz | Bad Mitterndorf
Tauplitz / Bad Mitterndorf Overview
Thinking of buying a ski property in Tauplitz? We have a great collection of ski apartments and chalets for sale in this lovely resort! Check out this page to see if it is the right place for your Austrian holiday home! What to do and see in Tauplitz in winter and summer ? Read this guide to learn more about this fascinating Austrian resort.
An off-the-beaten track Styrian resort famous for its hospitality and family atmosphere
Elevation up to 1,965m
Total ski runs 43km (120km for the whole Schneebären area, black 6 /

red 19

/

blue 18

)
Lifts 16
Cross-country trails 180km
An 18-hole golf course
Transport Links: By car from Salzburg airport 1h30, from Munich airport 3h, from Innsbruck airport 3h30
Don't miss: For some real sense of serenity, visit some of the less known smaller ski centres such as Loser or the tiny Kaiserau where you will find a real family atmosphere and some very authentic ski huts with delicious regional dishes.
Find Ski Property on Sale in Tauplitz / Bad Mitterndorf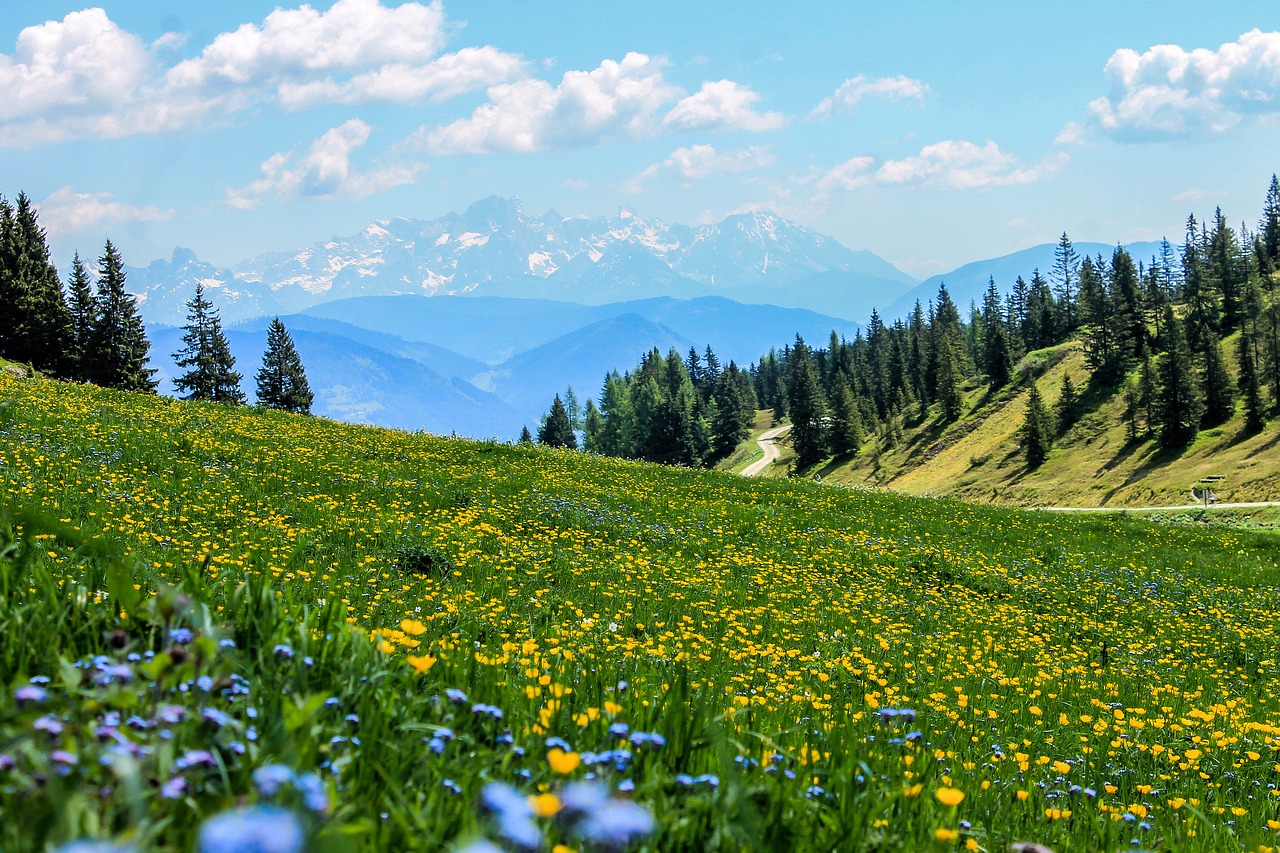 Resort Overview
Situated in the heart of Austria in the state of Styria in the lies in the Ausseerland - Salzkammergut region, the Tauplitz-Mitterndorf area has a ski history dating back to the beginning of last century. Part of the larger Schneebären ski area covered by one skipass providing access to over 120km of slopes, the resort has some of the most reliable snow conditions in Austria with guaranteed snow from early December to late April. Th ski area lies across three different mountains - across three different mountains – the Mitterstein, Lawinenstein and Schneiderkogel mountain. This up-and-coming area has a strong growth potential and some interesting real estate opportunities, including chance to find a second home type of property (the so called "zweitwohnsitz") with full flexibility of use. Given its position in the Eastern Alps and proximity to CEE countries, the resort is a favourite destination for visitors from Slovakia, Czech Republic, Poland and other central and eastern European countries. The resort constantly invests in its infrastructure, the completion of the new ski valley station in Tauplitz in winter 2019/20 being an example.
Winter Season & Ski
The Tauplitz / Bad Mitterndorf area is a medium-sized ski resort well known for its quality of snow, world-class infrastructure and family friendly atmosphere. It offers a good mix of easy and more difficult runs with the drops of the Schneiderkogel providing some excitement to the lovers of freestyle and powder skiing. Tauplitz has an excellent record for quantity of snow with depths of 4m not unusual, so freeriding is popular and the terrain lends itself perfectly for long jumps and creative curves. The kids' ski area called the Kinderland is located in the Hollhausmulde on the Tauplitzalm - you will find an array of fun-filled attractions here for your children and good practice area with a 80m-long magic carpet. The 180km of cross-country trails spread across the vast plateau with its enchanting meadows, forests and lakes.
Skiers and snowboarders can also explore other nearby ski centres thanks to the "Schneebären Skipass" which covers also Riesneralm Ski (30km of slopes), the Planneralm (16km of slopes), Loser (33km of slopes) and Kaiserau (3km of slopes) centres. Away from the slopes more fun activities are waiting for you including night-sledding or relaxing at the GrimmingTherme spa. Kulm, between the two villages, is a ski flying venue and has hosted the Ski Flying Championship five times, given it is one of only five places in the world allowing for jumps of over 240m.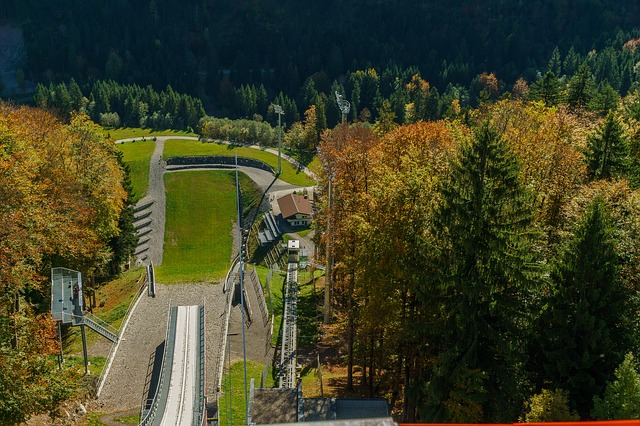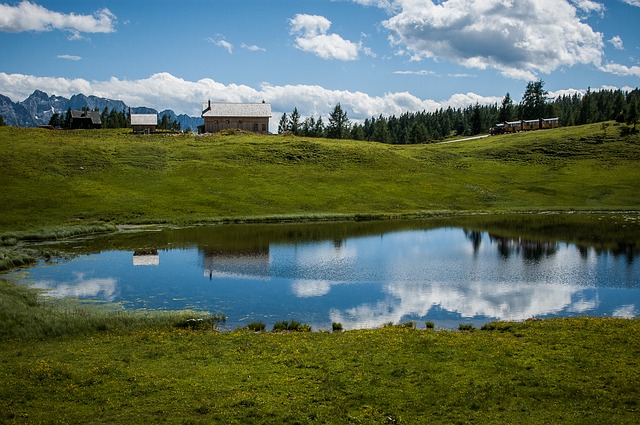 Summer Season
The Tauplitz Cablecar remains open in summer and will bring you up to the incredible world of alpine lakes, beautiful flora and enchanting views. A rich diversity of landscapes awaits you together with countless kilometres of hiking paths. The one that leads you around the six Tauplitz lakes is especially popular and you should not forget your swimsuit as bathing opportunities abound. So me lakes are also perfect for paddle-boarding and offer a truly unforgettable backdrop for this discipline. 32 cycling trails in and around Tauplitz offer immense possibilities for biking enthusiasts. Every spring, thousands of daffodils transform the alpine scenery of Ausseerland into a sea of flowers with the Narzissenfest festival. Only 15min drive away, the 18-hole golf course of the romantic Caste of Pichlarn, provides you with an enviable position for your favourite game, set against the stunning backdrop of the Grimming mountain. Directly in Tauplitz you will find a pretty outdoor swimming pool with a 13m long slide for children. There is also a larger one in Bad Mitterndorf together with a long water slide, a lazy river, a water mushroom, and a children's pool. The nature in the region is varied and you can also set off for a trip in the moorlands in the the protected highland moors near Lake Ödensee. Tauplitz is a great base for trips in the wider area, including the Halstättersee (40km away), Grundlsee (20km away) or Bad Ischl (48km).
Food Scene
Styria has a strong tradition of organic cultivation and the global trend in locally produced non-modified foods has further underpinned the current focus on ecological agriculture and sustainable nutrition in the region. Today over 3,400 farms have committed themselves to being fully organic and meet the strict guidelines. Stop at one of the "Kulinarium Styria" awarded restaurants and see if you can taste the difference! You can also pop at one of the delicatessen stores for a quick bite. The hallmark Styrian dishes include for example the Styrian pork or the baked apple rings. In Styria, you also have the opportunity to live through some true culinary experiences from learning the craft from brewing a beer to watching the cheese-making process live.
Find Ski Property on Sale in Tauplitz / Bad Mitterndorf
All ski property for sale in Austria
Our Ultimate Guide to Buying a Property in Austria