Zauchensee | Flachauwinkl | Kleinarl
Zauchensee | Flachauwinkl | Kleinarl Resort Guide
Thinking of buying a ski property in the Salzburger Sportwelt? Check out our guide to Zauchensee-Flachauwinkl-Kleinarl to learn more about this great ski resort and view our selection of ski property on sale!
Zauchensee-Flachauwinkl-Kleinarl makes part of the Salzburger Sportwelt ski area, itself part of the vast 760km Ski Amadé. Thanks to its high altitude and vicinity to Salzburg, this is not only a great holiday spot, but also a highly attractive resort when it comes to alpine property investment.
Elevation up to 2,188m
Total Ski Runs: 65km (760km in Ski Amadé)
Lifts 25
Cross-country Trails: 260km
Winter Hiking & Snow-shoe hiking trails 47km
Summer hiking: over 200km of trails
Transport: By car from Salzburg airport 45min
Don't miss: The difficult Tauernkar piste, a 1,450m long slope with an altitude difference of 500m - a solid training terrain for even the most experienced skiers.
Find Ski Property in Salzburger Sportwelt
Resort Overview
Under-an-hour commute time from Salzburg airport, varied slopes from World Cup runs to wide family pistes and plenty of off-piste terrain, a premier freeride centre, high altitude ensuring heaps of snow until April and proximity to many other famous resorts including Schladming, Katschberg or Kaprun - with all these superlatives, it is surprising that the Zauchensee-Flachauwikl-Kleinarl area doesn't get even more visitors. Yet somehow, maybe thanks to its cutting-edge faciities and infrastructure, the resort manages the crowds well and feels secluded and friendly. With a busy schedule of events, from the Jaguar Classic Sprint ride, the FIS Ladies Worldcup to the annual advent market, there is always plenty going on so there is no risk you should ever get bored here.
Winter Season & Ski
The skiing area has really something for everyone. There are over 65km of fully interconnected slopes, but using the ski bus, you can make easy intra-day trips within the Salzburger Sportwelt area and also visit other resorts in Ski Amadé thanks to the single ski pass you can acquire. The area boasts an internationally top-rated freestyle park, the Absolut Park. It is Austria's biggest snow park over 1.5km long with over 100 of different obstacles including kickers, halfpipe, special jibs, rails and boxes for snowboarders and freestyle skiers. Equally, families will enjoy some great wide runs and the little ones can have plenty of fun in the Zauchi's Kinderland which is the home of various snow games and attractions. Two kids ski races take place every year - the International Kids Trophy and the Mini Tauern Cross-country race. Fans of cross-country skiing should try the 68km long Tauern trail which joins the 6 local towns in Salzburger Sportworld. For relaxation, you can pay a visit to the Therme Amadé where on over 1.350 m² you will find 11 pools, 5 saunas, 3 water slides and massage facilities, providing alpine wellness treatments.
Summer Season
In summer, the resort retains its great vibe and there is loads to fulfill your day with from lift-assisted mountain hiking with two themed walks (the Path of the Moon and the Conutry Lores trail),cycling and E-biking on the 600km of marked mountain bike trails, horse riding on the 100km of trail riding terrain, swimming and much more. A busy programme is also put up throughout the summer and offers excursion and activities including outdoor yoga classes. The Salzburgerland Card gives you free access to the many attractions in the wider region; children will love a trip to the Werfen Ice Cave, the largest in the world.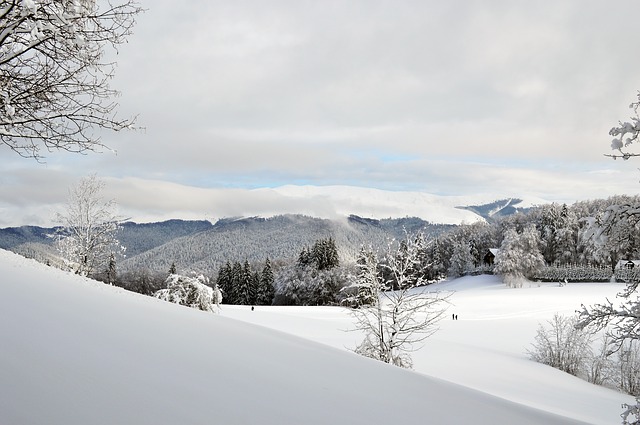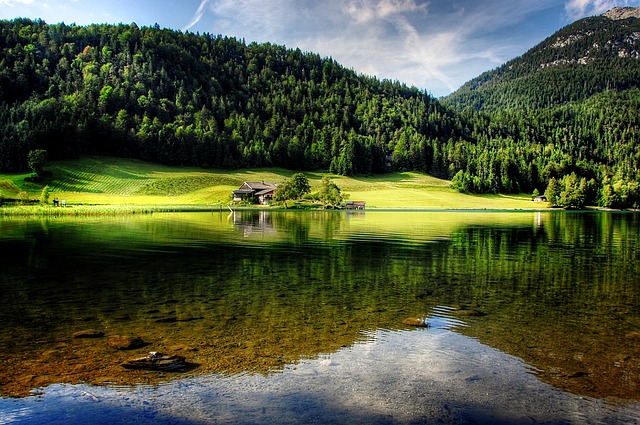 Food Scene
You can stick to the classics of the regional cuisine such as the legendary Kaiserschmarrn, but try to venture to other local produce and specialties as there is quite a lot going on - from locally sourced fish like brook trout, rainbow trout, brook char from the Zauchensee lake and Zauchbach Creek, venison or blackberry dumplings. You can visit the weekly farmer's market in Altenmarkt or join a culinary 3-mountains tour with E-Bikes - this is a really diverse culinary region and you are never far from a great mountain hut.
Find Ski Property in Salzburger Sportwelt
All ski property for sale in Austria
Our Ultimate Guide to Buying a Property in Austria